🦄Product Video 🎥 Portfolio👀
Video Explainers
Product Video Ads
Animated Illustrations for a Landing Page
MOBILE GAME VIDEO ADS PORTFOLIO

produced by Oleksandr Kaliberda and Alexandr Serikov


Such videos are similar to those for App Store and Google Play, but since it is an advertising format, every video has to be tested. That's why I create many versions of the same video. The best videos show average CPI $0.47


3D Videos
2D Videos
Filming Videos
Web comics Kyivskyi Olen
Kyivskyi Olen is a web comics on Instagram and Twitter. It is an experimental project to understand how to gain interested audience.

During the project I have created an efficient workflow of the whole chain of comics creation. I have already had a rich experience as a visual content creator, so it was useful to gain experience in marketing and promotion. Read more about it

here

.

As a result, 2,5 months after its launch the project has received:
2k
followers
34k
likes
250k
unique views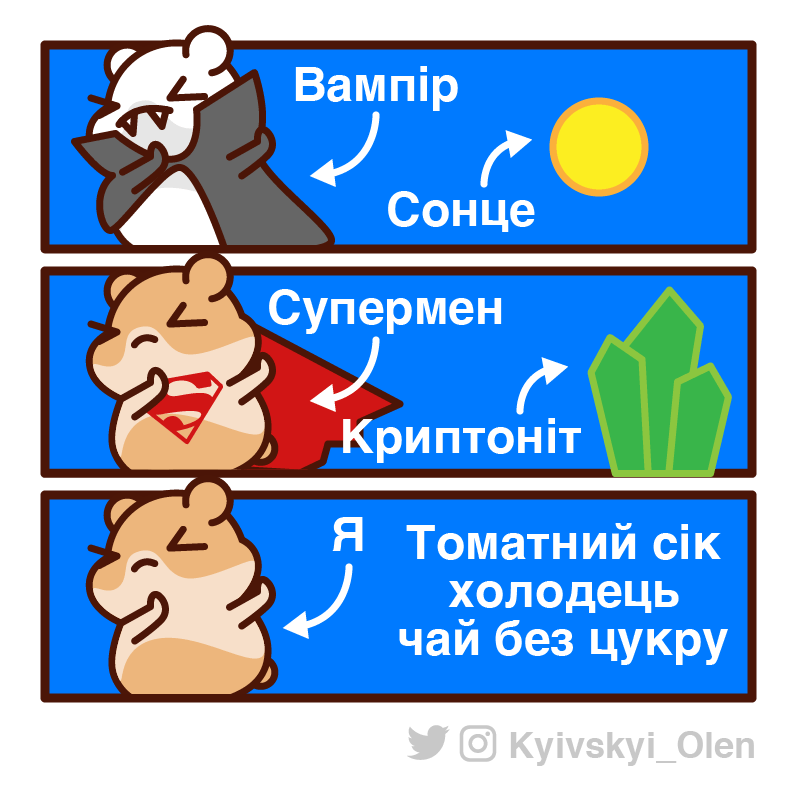 If you have a product or a topic and you want to promote it with comics, write to me!
Set of illustrations for Martian Chronicles blog





Unique vector illustrations for a blog can be created in a close collaboration with the authors of the articles. On average, it takes one week to create one illustration. Articles are written on abstract topics, so it is very interesting to make up ideas for images. I have been working with Evil Martians since they launched their blog in 2016.

You can find illustrations in the blog. Here you can see them in the way most people find them on social media.

If you have a blog or media, or if you need a set of illustrations, write to me!